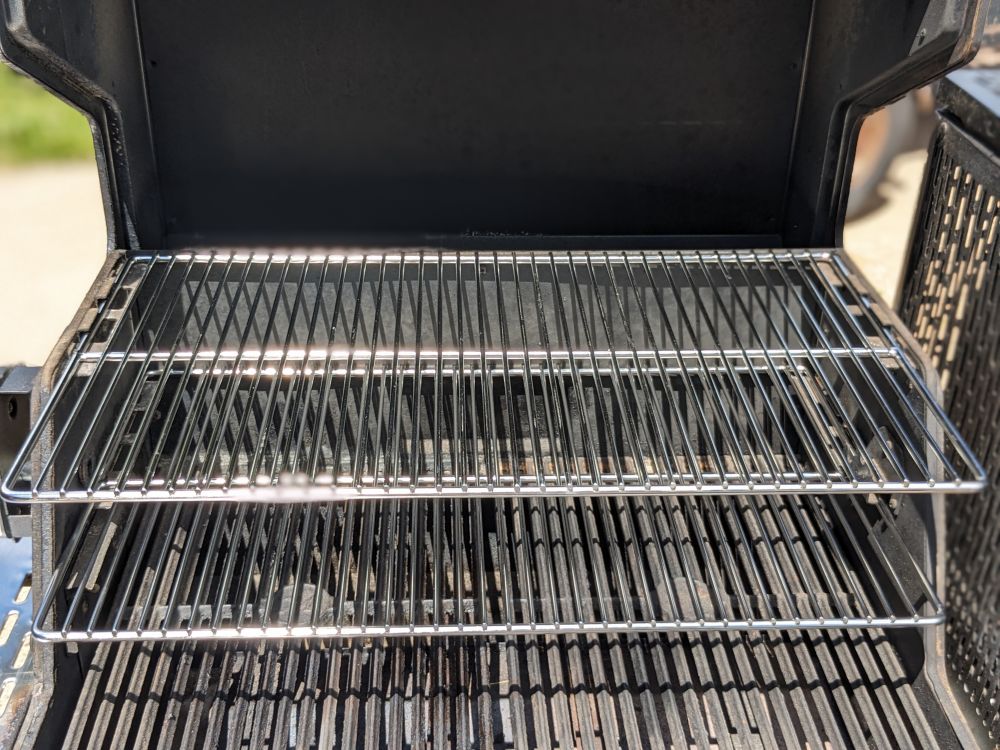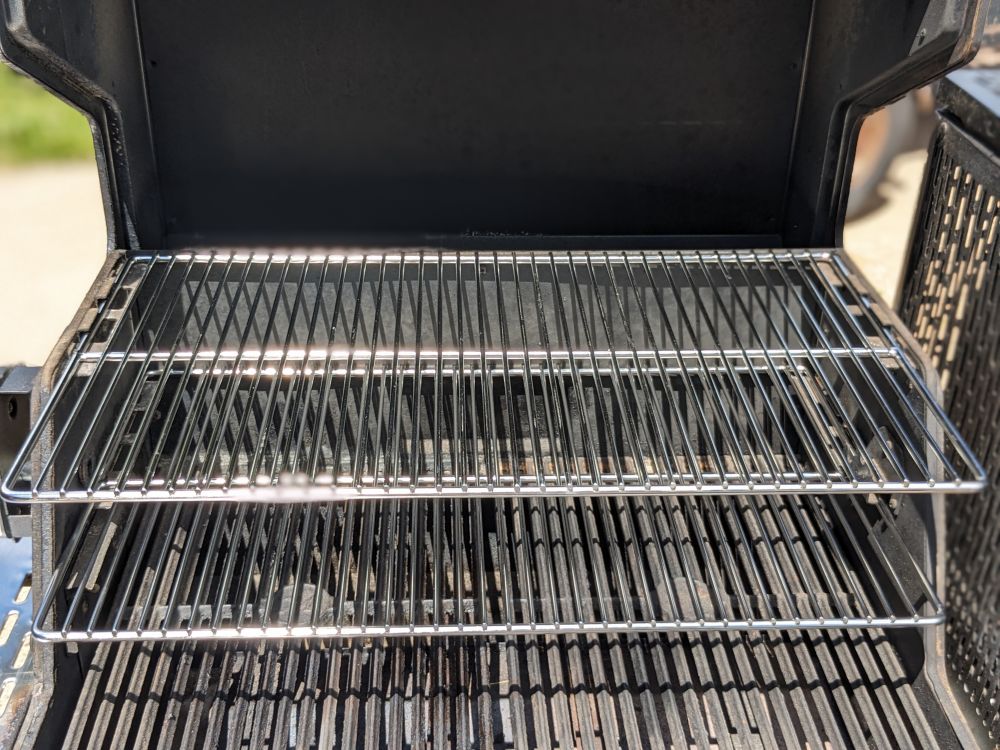 800/900 Upper Cooking Racks (2)
Fits Masterbuilt Gravity Series Smoker Model 800, and 900
Includes:
2 Full-Size Cooking Racks
FREE Shipping to the Continental United States

---
Remove your upper warming racks and replace them with 304 stainless steel full-size cooking racks. The racks fits the Masterbuilt 800 Gravity Series Smoker and support up to 40lbs. Works great as a jerky rack as well! No modifications to the grill are needed in order to use this cooking rack. It slides right into place. These racks measure 24"x14"