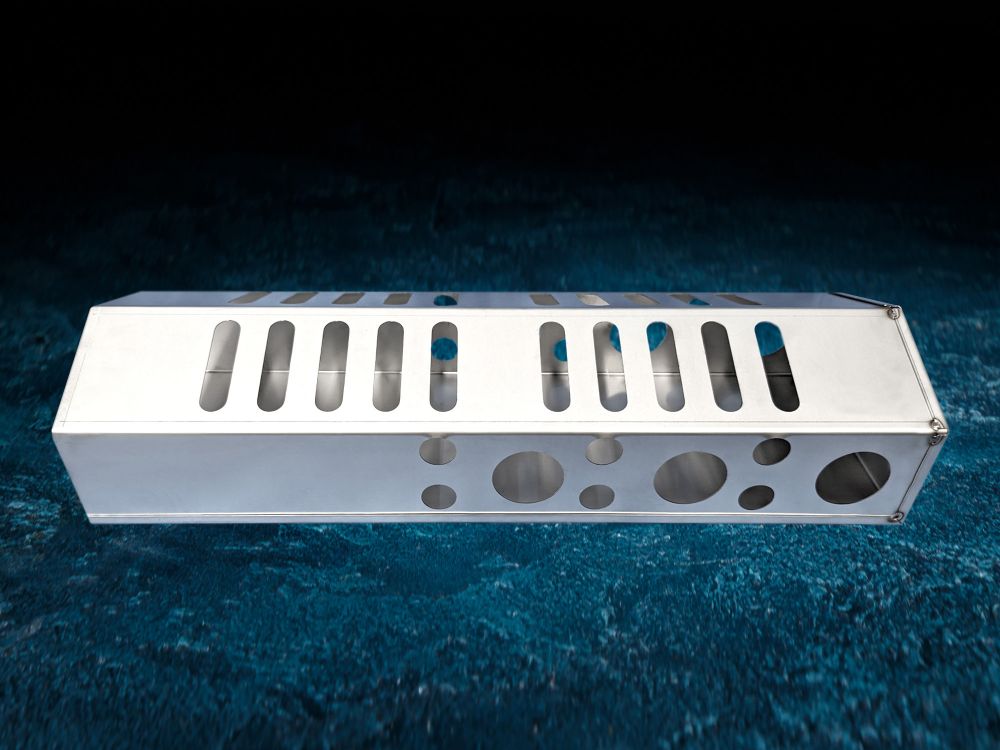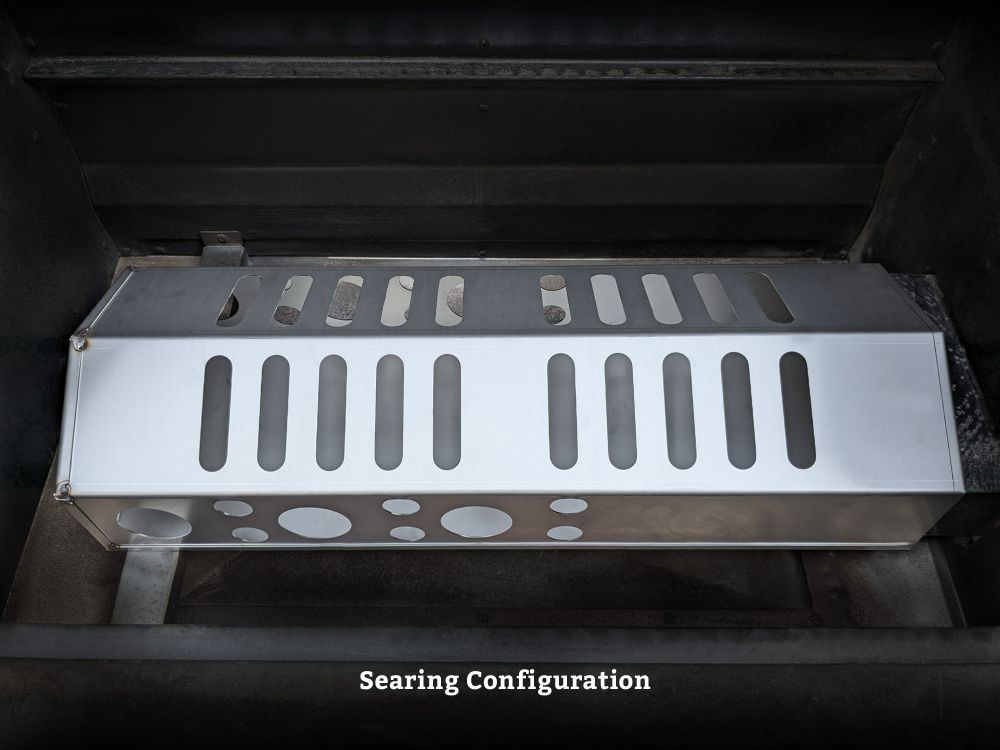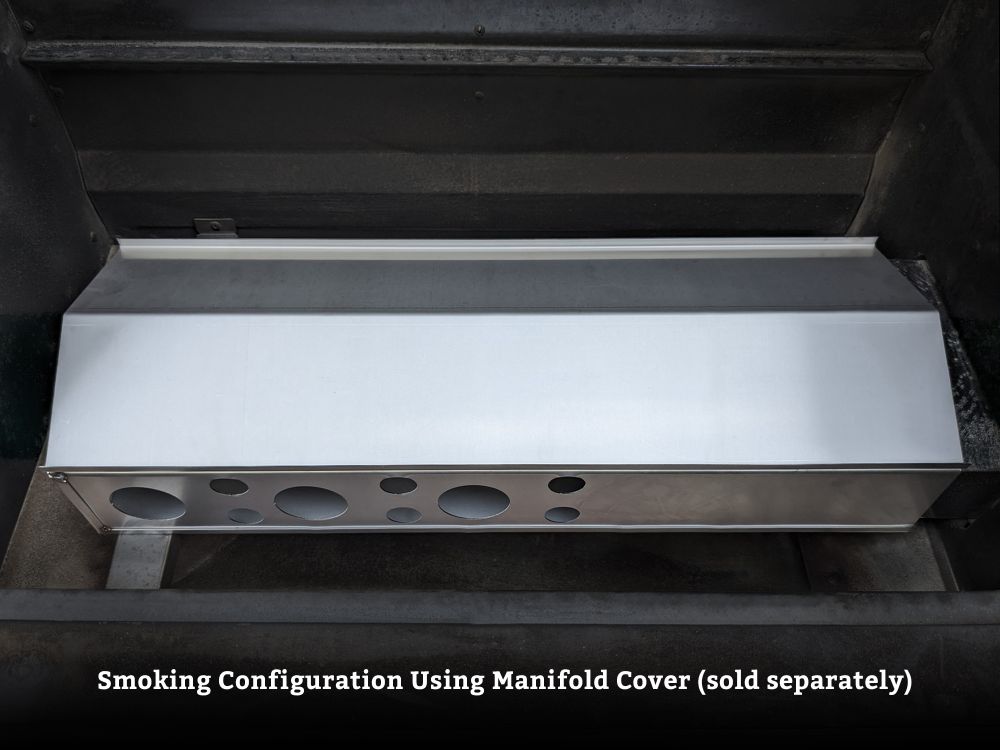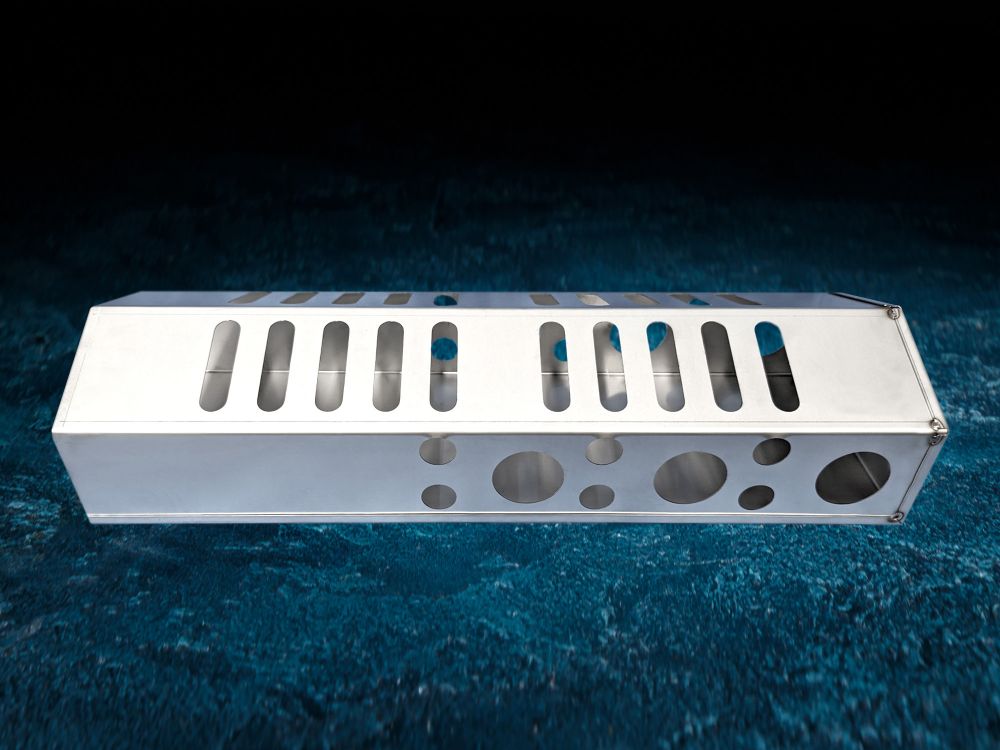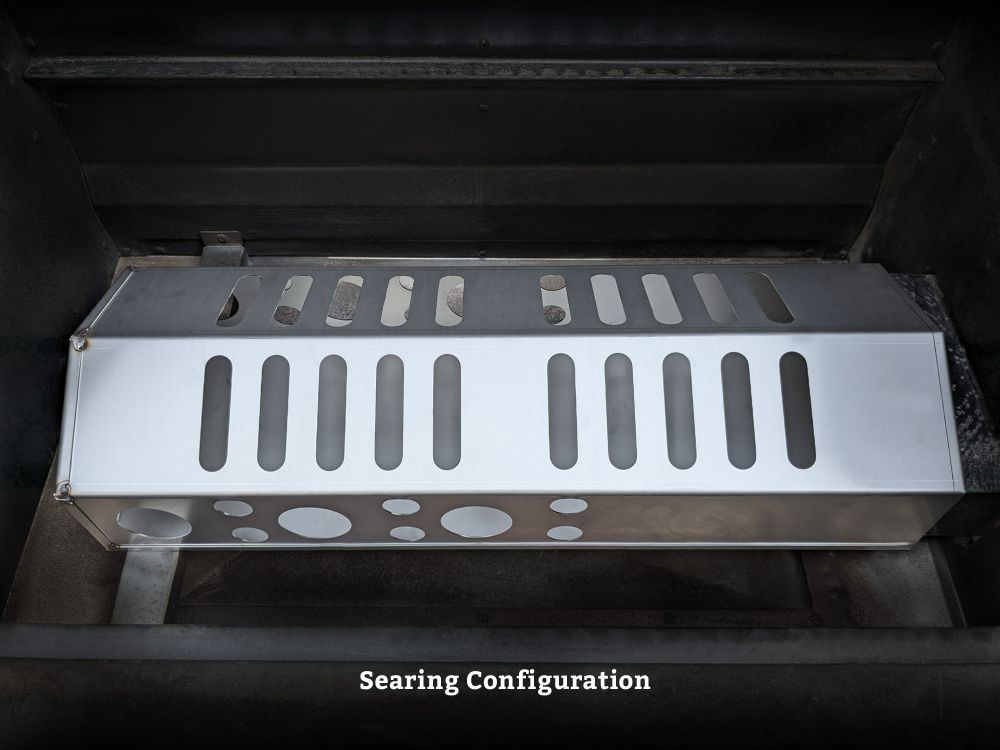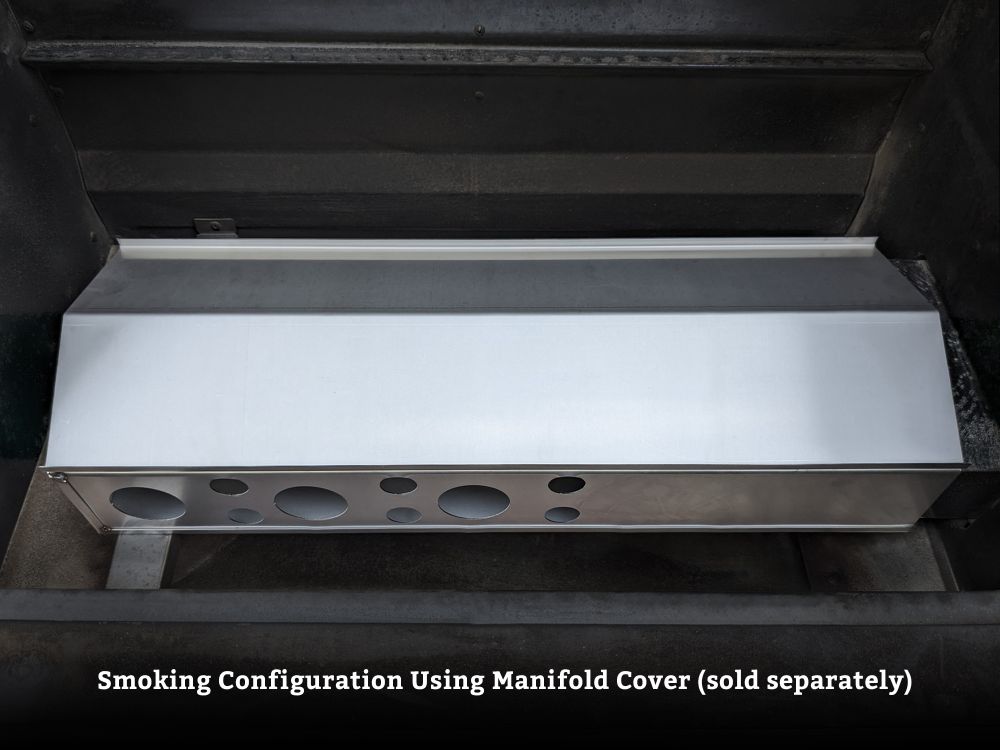 1050 Super Sear Manifold
Fits Masterbuilt Gravity Series Smoker Model 1050
Includes:
1 Manifold and instructions
FREE Shipping to the Continental United States

---
This manifold requires the use of the LSS Mods manifold cover during low temperature smoking and cooking. This manifold takes the place of your existing manifold. It is made of 304 20 GA stainless steel and will not rust. Open top design allows for high temp direct flame searing.