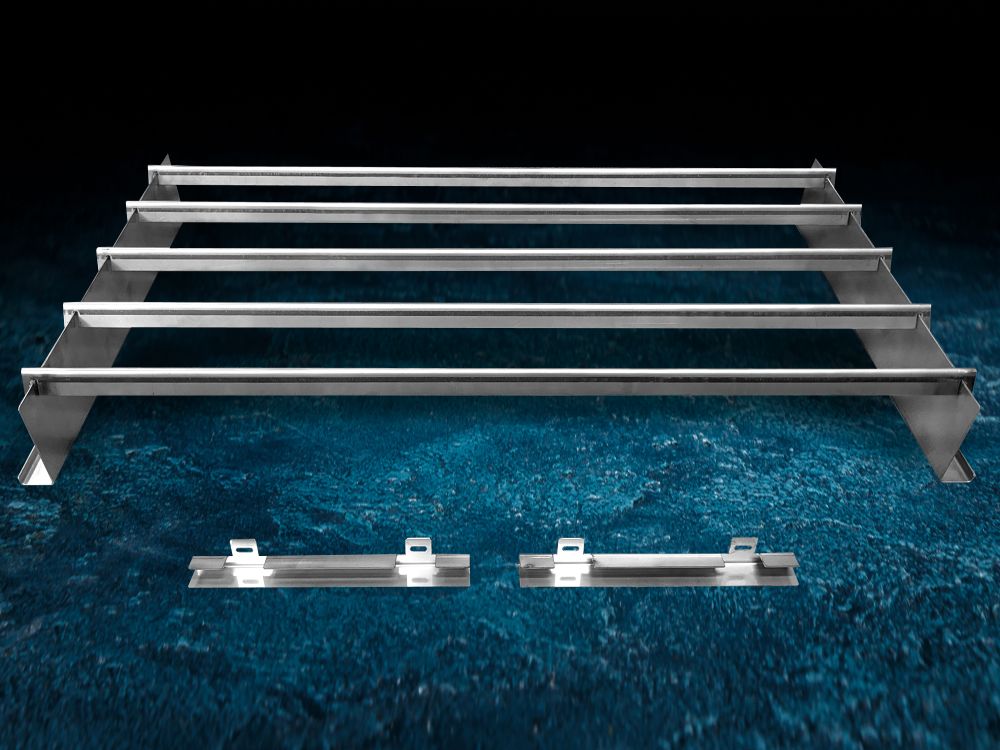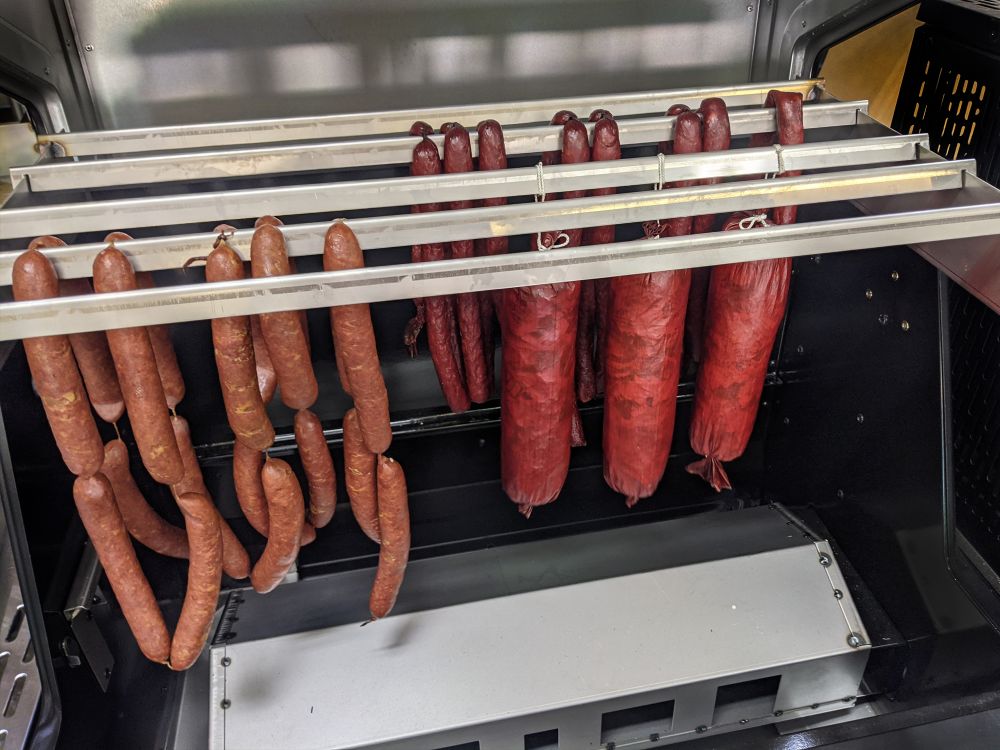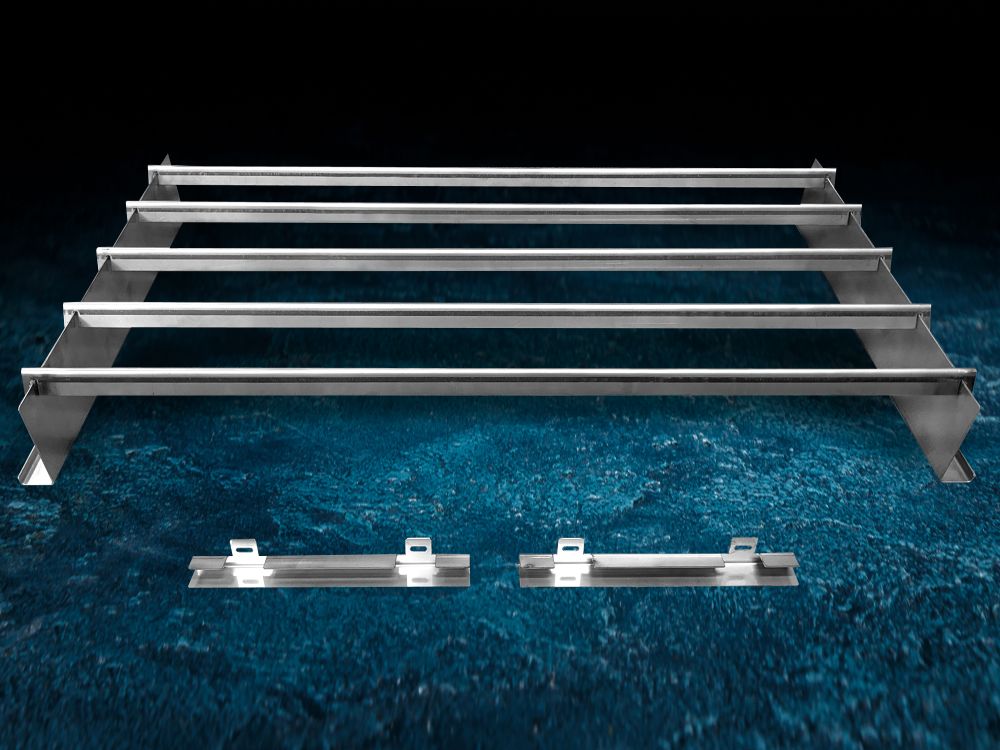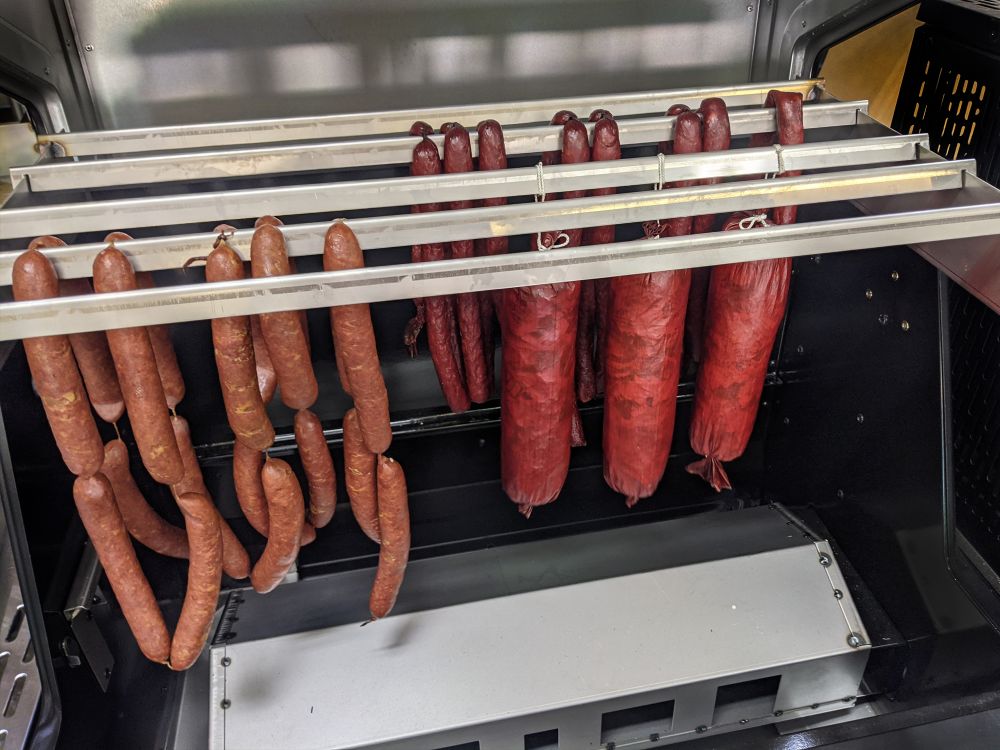 1050 Sausage Hanger
Fits Masterbuilt Gravity Series Smoker Model 1050
Includes:
1 Main Rack, 3 Removable Rails, 1 Pair of Support Brackets
FREE Shipping to the Continental United States

---
Sausage hanger rack maximizes the height of your Masterbuilt Gravity Series Smoker Model 1050 allowing you to hang many types of sausage during a smoke session. The inner and outer rails are fixed. The three center rails are removable and adjustable front to back. Height from the top of the sausage rails to the main grates is 13.5". The main grates can be removed to add additional hanging length. The upper stock side supports need to be replaced with the included new supports. The stock warming racks can be used with the new supports as well.